Australia's participation in the Eurovision Song Contest, an event deeply rooted in Europe, is a peculiar case that has aroused curiosity and a fair share of confusion among enthusiasts worldwide. This article seeks to shed light on this fascinating subject, delving into the historical, cultural, and administrative aspects that have led to Australia's presence on the Eurovision stage.
A Brief History
Origins
Founded in 1956 by the European Broadcasting Union (EBU), the Eurovision Song Contest was initially conceived as a strategy to unite post-war Europe through music. Over time, it has grown into one of the most watched non-sporting events in the world, garnering both acclaim and controversy for its flamboyant performances, daring fashion choices, and occasional political tensions.
Eurovision's success can be attributed to its engaging format. Each participating country submits an original song to be performed live on television and radio. Then, the countries, through a combination of professional juries and public voting, determine the winner.
Global Appeal
While Eurovision began as a strictly European affair, its influence quickly transcended continental boundaries. Non-European countries started broadcasting the contest, leading to an increase in global viewership and a greater international profile for the event.
Australia's engagement with Eurovision exemplifies this global outreach. Australians have been fervent Eurovision fans since the 1980s when the contest started airing Down Under. Despite the geographical distance, the event's kitschy glamour, extravagant performances, and general sense of fun resonated deeply with the audience.
Australia's Eurovision Affair
Debut
Australia's love affair with Eurovision went beyond passive viewership. In 2014, SBS (Special Broadcasting Service), Australia's multicultural and multilingual broadcaster, was invited to perform during the interval of the second Semi-Final. Jessica Mauboy, a well-known Australian artist, delivered an exhilarating performance that was well-received by the Eurovision community.
The country's first competitive participation occurred a year later, in 2015, when Guy Sebastian was granted a wildcard entry to compete in the finals. His song, "Tonight Again," finished in a commendable fifth place, thus marking the beginning of Australia's journey as a contestant.
The Impetus Behind Australia's Participation
The country's inclusion in Eurovision might seem odd, considering its geographical location. However, it was a result of several factors:
Long-standing enthusiasm for the contest, as reflected in high viewership ratings
SBS's membership in the European Broadcasting Union
The vibrant music industry, which aligns with Eurovision's emphasis on musical diversity
Moreover, Australia's participation was initially intended to be a one-off event to commemorate the contest's 60th anniversary, but the positive response prompted the EBU to extend the invitation.
The Role of the European Broadcasting Union (EBU)
The EBU's Influence
The EBU is the organization responsible for overseeing the Eurovision Song Contest. Beyond Europe, its membership includes broadcasting companies from other countries, like Morocco and Israel, who have also participated in Eurovision.
The EBU's primary criteria for participation is active membership, meaning a broadcaster must be located within the European Broadcasting Area or be a member of the International Telecommunication Union.
SBS, an Australian public broadcaster, is an associate member of the EBU. While associate membership does not traditionally allow participation in Eurovision, the EBU made an exception for Australia, given the country's long-standing passion for the event.
EBU and Participation
Australia's continued presence in Eurovision rests largely on the EBU's discretion. Although it's a deviation from their usual rules, the EBU has justified the decision based on the positive impact of Australia's participation in the contest's popularity. Australia's inclusion has not only diversified the range of musical talent on display but also expanded the event's global viewership, thus reinforcing Eurovision's international appeal.
Eurovision Journey
Performance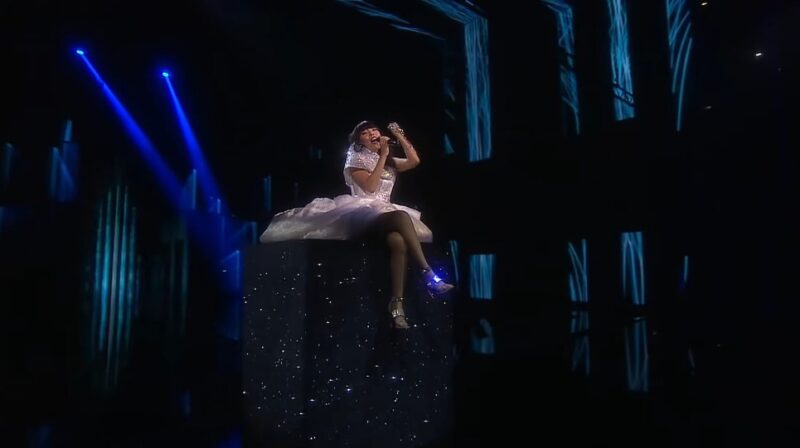 Australia has established a strong track record since its Eurovision debut. Notable performances include Dami Im's "Sound of Silence" in 2016, which finished second, and Kate Miller-Heidke's "Zero Gravity" in 2019, which secured ninth place. These performances have demonstrated the country's commitment to the event and its ability to produce high-quality entries.
The impressive showings have helped it gain acceptance within the Eurovision community. Despite initial skepticism, many now look forward to Australia's contributions due to their originality and competitive spirit.
The Impact of Australia's Participation
This participation has proven beneficial for Eurovision. It has expanded the contest's global reach and diversity, reinforced its international reputation, and underscored the universal power of music.
Moreover, Australia's involvement has sparked conversations about expanding the contest beyond Europe. This potential for growth has led to exciting possibilities, such as an Asia-Pacific version of Eurovision, with Australia being instrumental in its development.
Australia's Unique Position
Bridging Cultural Gaps Through Music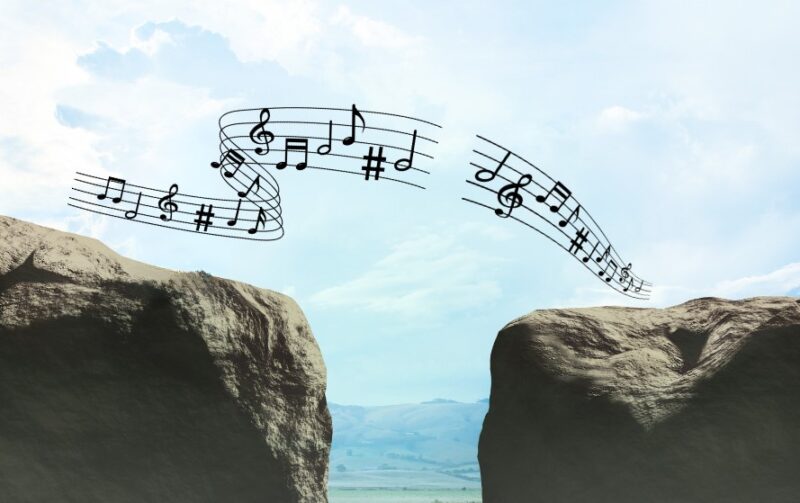 Australia's entry into Eurovision is more than just an anomaly in a European event. It is a testament to the power of music as a unifying force capable of bridging geographical distances and cultural differences. The country has successfully merged its unique musical flavor with Eurovision's multi-genre platform, thus adding to the contest's rich tapestry of cultural diversity.
The participation of Indigenous artists, such as Jessica Mauboy and Isaiah Firebrace, has also helped bring Indigenous culture and music to the global stage. This cultural exchange not only broadens the contest's scope but also fosters greater understanding and respect for diverse cultures.
Boosting Australia's Music Industry
Australia's participation in Eurovision has been a boon to its music industry. The exposure that artists receive from the contest propels their careers both nationally and internationally. Artists such as Dami Im and Guy Sebastian have seen their popularity soar post-Eurovision.
Moreover, Eurovision has given a platform to emerging artists, offering them a unique opportunity to showcase their talent to a global audience. As a result, the contest has become an important springboard for Australia's burgeoning musical talents.
Controversies and Challenges
Criticism of Australia's Participation
Despite the benefits, Australia's participation has not been without controversy. Critics argue that this inclusion undermines Eurovision's identity as a European event. Others express concerns about potential rule bending for other non-European countries.
The EBU has responded by emphasizing that Australia's case is exceptional, influenced by its long-standing commitment to the contest, and does not establish a precedent for other non-European nations.
What Future Holds
The future of Australia in Eurovision remains uncertain due to the contest's evolving dynamics and the complexities of maintaining their participation. However, the EBU and SBS have reiterated their mutual interest in continuing the partnership.
The debate around the country's involvement in Eurovision is a testament to the contest's global appeal and its ability to unite diverse cultures through music. Despite the controversies, Australia's journey in Eurovision embodies the spirit of the event—celebrating music, diversity, and cultural exchange on a global platform.
Final Words
Australia's participation in Eurovision, though unusual, enriches the contest by celebrating the universal love for music that transcends geographical and cultural boundaries. While the future of Australia in Eurovision may be uncertain, one thing is clear: the contest has evolved from a strictly European event into a global phenomenon, with this country playing a crucial role in that transformation.